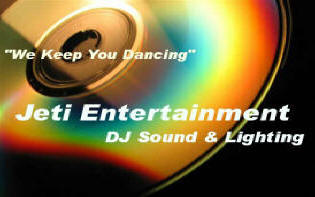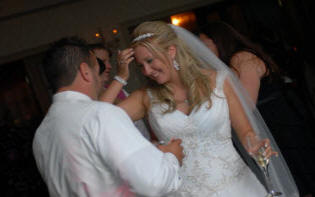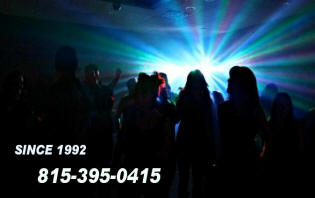 JETI ENTERTAINMENT MOBILE DISC JOCKEYS
"Northern Illinois Wedding Specialists"
Welcome to our Official DJ Service Website, Jeti Entertainment is the Rockford, Northern Illinois areas leading 5-Star rated Professional DJ Sound & Lighting Service specializing in Wedding Receptions, Ceremonies, Corporate Events, Anniversaries and Class Reunions celebrating 23 years. Our office is conveniently located on State Street in Rockford. We service most of Northern Illinois and are a full time Entertainment service offering a complete line of Professional DJ / Emcee Services & Specialty Lighting including Led, Laser, Elegant Led Up-Lighting, Name in Lights, Monograms and Pinspot lighting effects.
Specializing in Weddings, Corporate Events, Class Reunions & Anniversaries

DJs Serving The Greater Rockford Illinois Area, Northern Illinois & Chicagoland
We are also a proud standing member of the A.P.E. (Association of Professional Entertainers) and fully insured for $1,000,000. Our extensive experience, cutting edge equipment, award winning 5-Star service rating, detailed event preparation and online event planning has made Jeti Entertainment a top choice for Wedding Entertainment by Brides & Grooms in Northern Illinois for over 20 years. Schedule a free no obligation wedding consultation today to see how we can help make your wedding day vision come true. We look forward to seeing you at your next event "WE KEEP YOU DANCING"