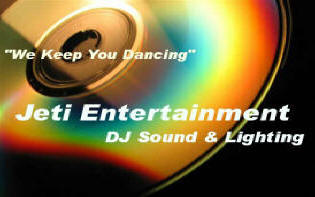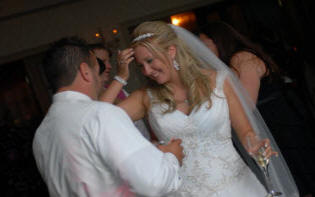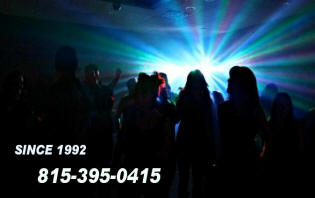 JETI ENTERTAINMENT MOBILE DISC JOCKEYS
"Northern Illinois Wedding Specialists"
JETI SERVICES
Jeti Entertainment offers a complete line of DJ and Emcee services for Wedding Ceremony's & Receptions, Corporate Events, School Dances, Class Reunions and Anniversary & Birthday Parties. We offer the area's largest up to date Digital Music Selection, State of the Art Professional Pro Audio Sound & Lighting equipment including a full line of enhancements and specialty effects such as LED & Laser Party Light Systems, Uplighting, Name in Lights Monogram Projection, Pinspot Lighting and Haze Machines to enhance your event. Choose from one of our complete DJ Sound & Lighting Event Packages.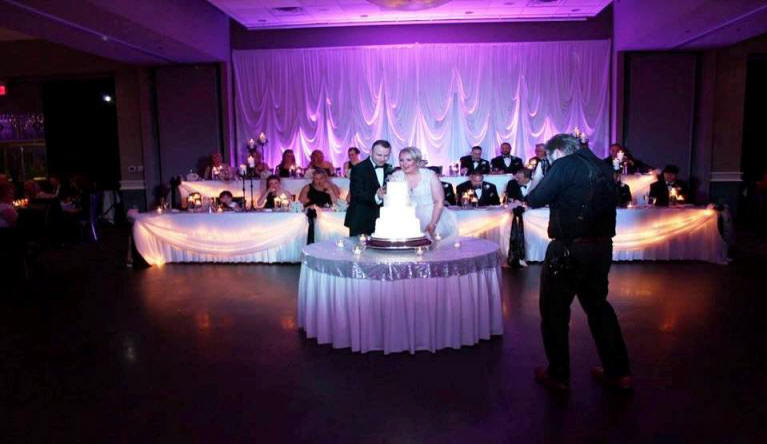 We offer 23 years experience, 5 Star Rated Service, Free Consultations, Online Event Planning Coordination Services and Itinerary Preparation and can provide References, Event Photos, Videos and Music Charts to choose from and much more. Jeti Entertainment is fully insured and will work closely with all your vendors to provide you with a smooth flowing event.
Copyright © 1994 - 2017 Jeti Entertainment All Rights Reserved